tales from burns court cafe.
26 Tuesday Mar 2013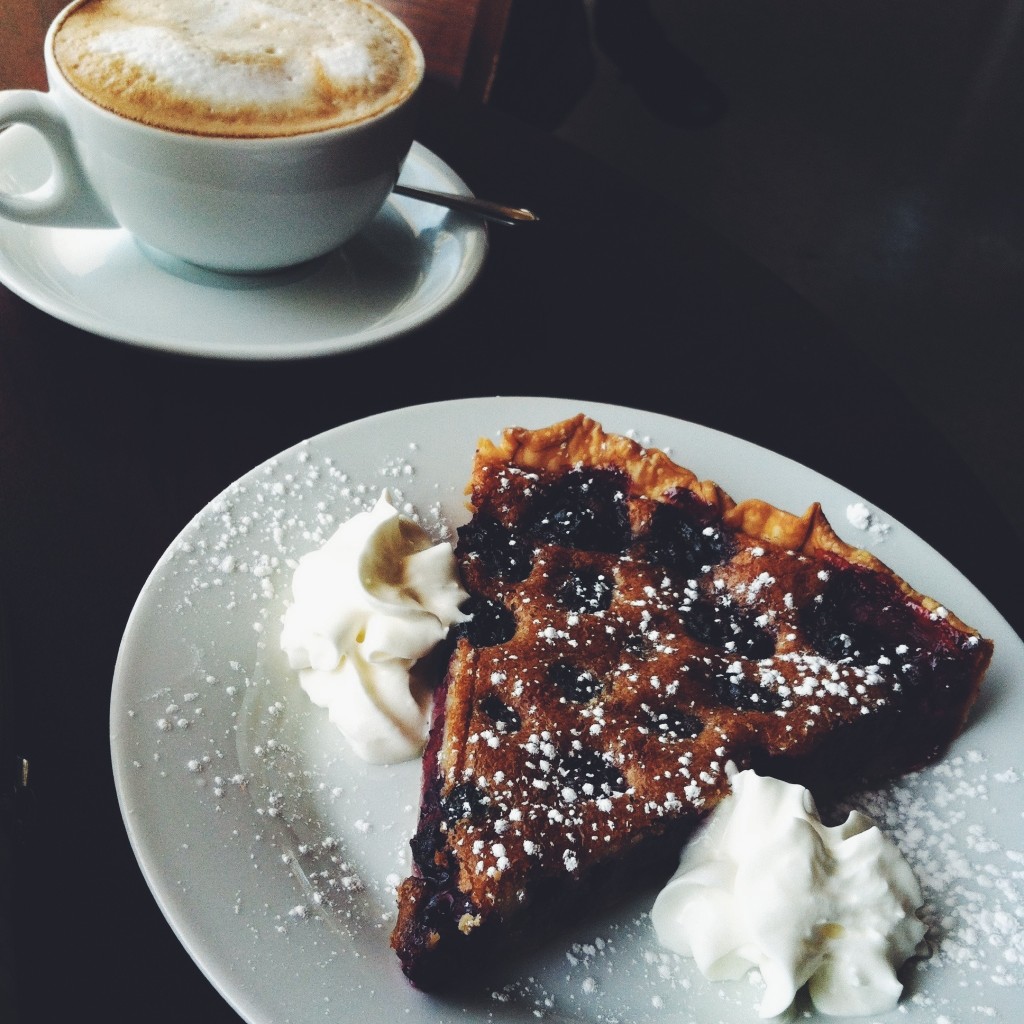 Good desserts are worth writing about.  Thankfully, that's most for me.  When I find a spot I adore and that satisfies the tame homemade sweetness craving within, it's repeat offender time.
One of my favorite spots located just skips from my home is Burns Court Cafe.  A host to local artistry, smooth Italian coffee, pastries, etc.  My day began in work but has ended, midday, with a treat of the blackberry persuasion.  I'm not really sure if this constitutes as a "torte" but for writing sake, it shall be.  Although slightly annoying, picking the blackberry seeds from my dental nooks is sign that this decadency is far from artificial.  It's warm, not overly sweet and bursting with berries.
Their quiches, noteworthy.  Fine memories of the light custard surrounded by pastry it does bring.  I never thought anyone could come close to what my grandmother made around the holidays, but they do.
When I find myself lost in the day, embracing the glorious weather of Florida, this is where I run…sometimes walk.  Tales from the cafe, enjoy.